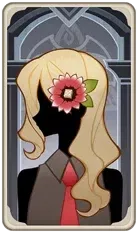 Wager: Gambler's Earrings "In games where one gambles with life and death, remaining calm and composed is key to increasing one's odds of victory."
| Card Effects | Cost |
| --- | --- |
| After an opposing character is defeated : If the character this card is attached to is the active character, create Omni Element ×2. (A character can equip a maximum of 1 Artifact) | 1 |
| Omni Element The Omni Element can be considered as any kind of element, and can be used to pay for costs of various kinds. | 1 |
Talk About Gambler's Earrings
How do you feel about this card? Share your thoughts with others.
Comment List: